Diamond Mesh Lath is a kind of Expanded Metal Lathe, manufactured from steel sheets, slit and expanded to small diamond openings. Mostly supplied in flat rectangular sheets of 0.6m x 2.5m. Galvanized Lath of Diamond Mesh Sheet is used in structure reinforcement to hold plaster on roof, wall and ceilings, suitable for masonry surface stucco and plastering uses.
Diamond metal lathing is ideal for fireproofing structure construction, with:
The uniform diamond opening and large open area provide a superior substrate for bonding of cementitious fireproof materials;
Rigid and flat sheets, bendable for box and contour design;
Square ends and smooth parallel edges on the sides for fast and easy handling;
Minimum stress cracks by maintaining consistent material depth.
Material:
Galvanized steel
Zinc coating standard:
Galvanized Steel -BS EN 10346:2009
ASTM A 653/A 653M
Popular sheet size: 600 mm width x 2500mm length ( 24 inch width x 98 inch length).
EXPORT TYPES
1/4" Galvanized Diamond Mesh Lathe, 27inch x 97 inch, 2.5 lbs
Self fur dimpled Diamond Metal Lath for wall stucco keying
V grooved Expanded Metal Lath
Diamond Hole Expanded Mesh Strip Lath, in 6" for doors and windows corner reinforcement
1/4" Galvanized Diamond Mesh Lathe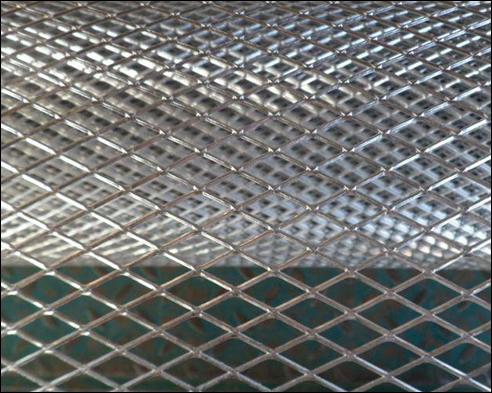 Sheet size: 27" x 96"
Specification:
3.50 Pounds/Square Yard
Materials: Hot dipped galvanized steel sheets.
V Groove Self- Furring Diamond Mesh Lath

Diamond mesh lathe wire
Material: Zinc coated carbon steel
Weight: 1.75lbs, 2.51lbs, 3.4lbs, 3.5lbs
Self furred diamond mesh lath is made to be used over solid surfaces to be furred approximately ¼ inch away from the wall to allow for the proper behind the lath. Designed with a surface studded in dimples or embossed "V" groove that provide the required ¼ inch of furring.
Expanded Mesh Rib Lath Coils

Galvanised expanded coil mesh, in 100mm x 15m length, 150mm coil wdith x 30m length.
Opening: Diamond
For plastering back lathing
Expanded Metal Sheet Diamond Mesh Lath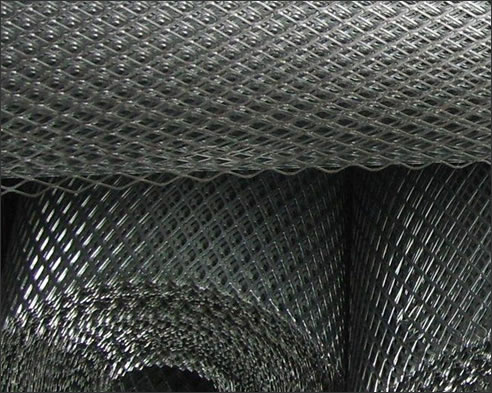 Expanded metal lath sheet
Self furring design
Specification: 0.5 mm. thickness
Mesh size 5.7 x 11.2 mm.
Supplied in 1x10 m / roll
Finished sheet in 700x2500mm
For Thailand market
25x25mm Galvanized Expanded Metel lath
Expanded Metal Lath
Mesh pattern: Diamond hole
Opening : 25 X 25 MM
Wire Diameter : Ø 1.6 MM
Width : 1.2 M x Length : 30 M
Tensile Strength : 415 - 427 N/mm2
Elongation : 21 - 26 %
Coating Thickness : 100 - 120 GSM Coating
Paper backed
For Saudi Arabia market
STANDARDS
ASTM 653 standards,
BSEN 10327 standard,
BSEN 10088-2 type 1.4301 standard.
STRUCTURE, FEATURE AND USES OF EXPANDED DIAMOND METAL LATH
Self-Furring Diamond Mesh Lath has a diamond hole, a surface studded in dimples, or embossed V shape groove to provide furring.
Features:
Diamond mesh lath is easy to cut and form to ornamental plaster work and it provides ample keying for scratch coat;
Stable structure, smooth surface, uniform mesh size, high tensile strength;
Unroll easily, cut easily, applied to the wall easily by paving.

Firmwin Diamond Mesh Lath makes excellent plaster base and brick wall reinforcement, used to hold plaster, cement on roof, wall, ceiling, floor or tile to reinforce them, in the following constructions:
Walls;
Ceilings;
Fireproofing system of steel beam, and columns.
Installation tips:
Fastener placement should be arranged for ideal furring;
Self furring rib lath used over solid surfaces shall be furred approximately ¼ inch away from the wall to allow for the proper stucco keying behind;
Self-Furred Metal Lath is secured to masonry surfaces with hardened concrete nails and power driven fasteners at the furring dimples;
Paper backed lath is often used in this type of application as a bond breaker.
SPECIFICATION LISTS
Self Furring Expanded Diamond Mesh Lath Specification
Material
Weight/sq. Yard
Length
Width
Hole Type
Galvanized (G60)
1.75lbs
96 inch
27 inch
Diamond

Galvanized (G60)
2.5lbs
96 inch
27 inch
Diamond

Galvanized (G60)
3.4lbs
96 inch
27 inch
Diamond